Season 1
Zion's Way
NR
HD
Skateboarding
3 hrs 5 mins
2021





5 | 11 ratings
Zion's Way features prodigious 11-year-old skateboarder Zion Effs alongside his dad, little brother and best friend as they cross the country from Florida to LA visiting skate parks along the way.
Zion Effs, Richie Effs, Noah Pollard
Season 1 Episodes
| | | | | |
| --- | --- | --- | --- | --- |
| | 1 | | Featuring 11-year-old skateboarder, Zion Effs, Zion's Way follows the young skateboarder, alongside his best friend, Noah Pollard, his 5-year-old brother Jax, and his dad, Richie, as they take on an... | |
| | 2 | | The boys make their way up the west coast of Florida through Tampa, making stops at The Boardr, Ryan Clements' Dream Driveway and Skatepark of Tampa, where Jax breaks his board for absolutely no... | |
| | 3 | | The boys wake up in Ocala, Florida and get a session at the local skatepark, where Zion battles a manual kickflip line. Before heading west across the country, the crew makes a quick stop in Georgia... | |
| | 4 | | After crashing for the night at Valdosta Wake Compound, the boys set out on a 7-hour journey towards New Orleans. Making only one stop in Mobile Alabama to check out Mobile Skate Plaza and stretch... | |
| | 5 | | The boys arrive in New Orleans and get a session at Parasite Skatepark. They hit up Joey K's for some classic Louisiana food and finish at Cafe Du Monde for beignets for lunch. Back on the road, they... | |
| | 6 | | After a long day of driving, the boys finally make it to Texas, stopping in a town called Beaumont to check out the local skatepark. Back on the road, the boys make it into Houston in time to get a... | |
| | 7 | | The boys make their way through Texas, with a stop at North Houston Skatepark, the biggest in North America. They refuel at Louie Mueller Barbecue in Taylor and find Pierce Park, a hidden gem they may... | |
| | 8 | | Headed north through Dallas, the boys stop to check out Railroad Park in Lewisville, Texas for a session. Afterward, the crew sets out on the long drive towards Albuquerque, stopping in Amarillo,... | |
| | 9 | | Zion and the boys head into New Mexico and make a quick stop at Skate City to grab some soft wheels before skating the legendary ditches in Albuquerque. After settling a bet over some nachos at Pepe... | |
| | 10 | | Zion and the boys hit up Skate School in Santa Fe to meet up with Joe Lehm and try to find a new board for Noah. Headed north into Colorado, they hit up Memorial Skatepark in Colorado Springs for an... | |
| | 11 | | Zion and the boys check out Arvada Skatepark in Colorado before making the drive up into the mountains. Deciding to take a scenic detour up and over Loveland Pass, Zion's dad Richie has some serious... | |
| | 12 | | The boys make their way out of the mountains towards Phoenix, AZ to visit their homie, Lazer Crawford. On the way, they stop at Horseshoe Bend where Noah gets a little too comfortable on the edge of a... | |
| | 13 | | Lazer Crawford jumps in the RV for the day and shows the boys around Arizona, stopping at Rio Vista, Avondale Skatepark and ending the day with a night session at Tempe Skatepark with the homies... | |
| | 14 | | The boys say goodbye to Lazer on their way out of Phoenix and head west towards San Diego. After crashing for the night they skate City Heights Skatepark, grab lunch at Los Panchos Taco Shop and shut... | |
| | 15 | | The boys make their way to Encinitas and visit the legendary Poods Park where they find Cyprus Blanco. After a heavy session and some rain, the boys crush chicken sandwiches at The Crack Shack. | |
| | 16 | | The boys make their way up the coast, stopping at Alga Norte in Carlsbad and Volcom Skatepark in Costa Mesa with a mandatory stop at In-N-Out for lunch. | |
| | 17 | | Today is Jax's 6th Birthday, but he has absolutely no idea. The boys have a plan to surprise the youngest of the gang at Cherry Park in Long Beach. After celebrating, Noah gets a text from pro skater... | |
| | 18 | | In the season finale, Zion hits up professional, Maurio McCoy, to skate later in the day. In the meantime, the boys hit up El Sereno skatepark where they find a handrail and stair set nearby. After an... | |
Season Details
| | |
| --- | --- |
| Synopsis | Zion's Way features prodigious 11-year-old skateboarder, Zion Effs, alongside his dad, Richie, 5-year-old little brother, Jax, and best friend Noah Pollard. Taking off from Miami, Florida, they cross the country coast-to-coast, driving all the way to Los Angeles, California. Along the journey, they'll visit skate parks and spots, check the local food, meet new people, and get into all kind of adventures and fun. |
| Athletes | Zion Effs, Richie Effs, Noah Pollard, Jax Effs, Joe Lehm, Malachi Gray, Cassius Booker, Lazer Crawford, Maurio McCoy, |
| | |
| --- | --- |
| Genres | Skateboarding |
| Studio | EFF.TV |
| Rating | not rated |
| Runtime | 3 hrs 5 mins |
| Language | English | Stereo |
Region Blocked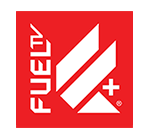 We're on our Way!
FUEL TV+ will be available in your region soon.
(O1-Other Country).
Where to watch FUEL TV